About Us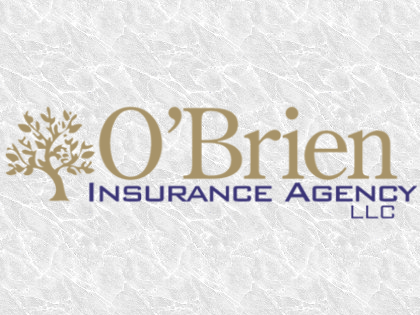 George & Mike O'Brien and our family of agents welcome you. Our offices in Quincy and Camp Point, Illinois are conveniently located to serve.
Serving West Central Illinois for over 120 Years
O'Brien Insurance Agency has been providing insurance services to residents of Quincy, Illinois and Camp Point, Illinois since 1894. In that time we've come to understand that what sets us apart is that we treat everyone the same… like family.
On our website you'll find information on our insurance services, our agents, how to handle claims – everything you'll need to get started.
The O'Brien Insurance Agency, LLC is a family-owned agency that provides insurance services for any need, whether personal or business. Our goal is to provide quality service that will build long-term relationships with our customers.
Whether you're looking for home insurance, health insurance, auto insurance or other insurance products for yourself or your family, the O'Brien Insurance team can help. Our agents cover Quincy, Illinois and the Tri-States. Most are long-time Quincy or Camp Point area residents.
If you're in the market for business insurance, our trained staff can assist you in all aspects of business insurance. Just call, email or stop by the Quincy or Camp Point offices to learn more about how O'Brien Insurance can protect your business.
Our History
The O'Brien Insurance Agency, LLC is the oldest insurance agency in Adams County. Established in 1873, originally named the E.E.B. Sawyer Insurance Agency was located in Camp Point, Illinois. In 1986, George O'Brien purchased the McNutt Insurance Agency, becoming the Agency's fourth owner.
In 1996, Mike O'Brien joined his father at the McNutt & O'Brien Insurance Agency. Mike worked for his father for two years. In 1998, Mike purchased the Jack Souders Insurance Agency in Quincy, Illinois. The Michael G. O'Brien Insurance Agency grew quickly, and in 2004 moved to its current location at 419 South 10th Street.
In 2006, George and Mike combined their agencies into the O'Brien Insurance Agency, LLC.
The O'Brien Insurance Agency, LLC has two offices, located in Quincy, Illinois and Camp Point, Illinois, to better serve their customers. Along with, George and Mike, we have six other agent/producers in the Agency. We have two office managers and two administrative assistants that are available to help serve our customers as well.
Please call or come in anytime, and get to know us. We would like to help you and your family protect what you care about! We will provide professional advice, quality products, and efficient service.